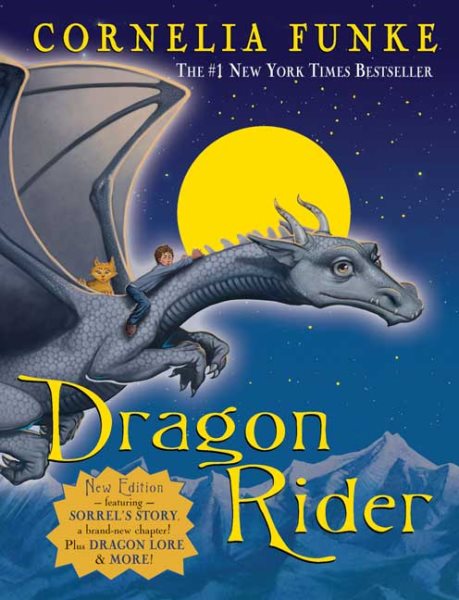 Cornelia Funke is a very well-known and widely recognized author for her
Inkheart
trilogy. Many people have read the books, or at least watched the
Inkheart
movie. However, I think her best piece is a beautiful book called
Dragon Rider
.
In the book, a dragon named Firedrake, a forest brownie named Sorrell, and a human boy named Ben go on a quest to find the Rim of Heaven, former home of the dragons, hidden deep in the Himalayas. But they are not alone in their search. Nettlebrand, the villainous great golden dragon, is hunting them along with his spies.
The book is masterfully written, with beautiful descriptions of mountains, rivers, and deserts. The characters are instantly loveable, and it's incredibly creative as well, with all sorts of fabulous and fantastic creatures filling its pages. There are dragons, brownies, dwarves, fairies, and so much more!
And not only that, but Funke's book has themes of love, compassion, bravery, selflessness, friendship, and forgiveness. It also strongly shows how good can always come from the most evil things. This is definitely within my top 10 all-time favorite books, and I hope you'll read it and enjoy it as much as I have.